MOVING BEYOND
SURVIVING TO
FLOURISHING
Our vision is a world in which all Black people have moved beyond surviving to flourishing, and are enjoying life in all its fullness, in body, mind, and spirit.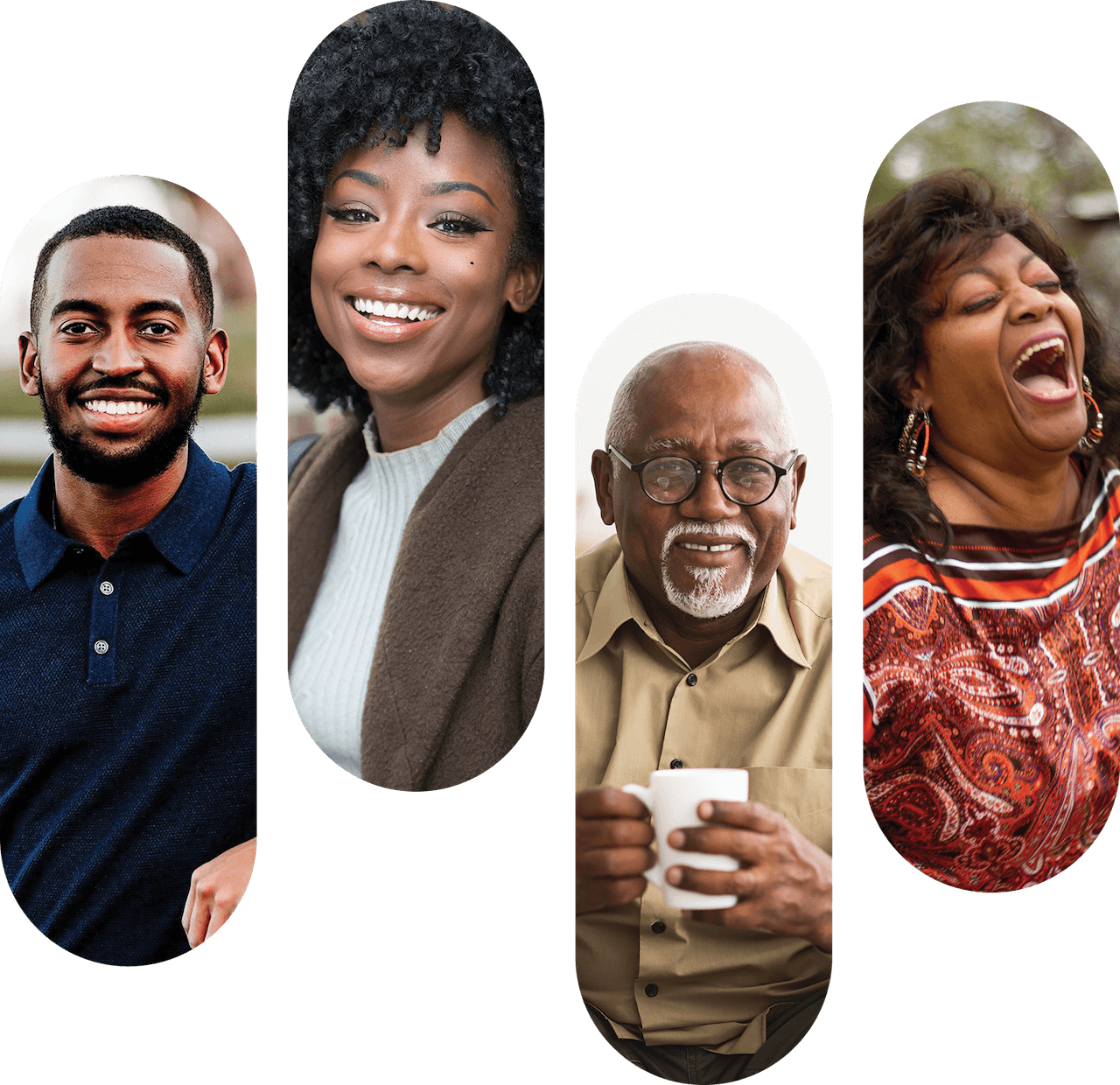 Our mission is to mobilize Black people across Global Africa to heal from the trauma caused by centuries of anti-Black racism, to free ourselves of toxic stereotypes, and to reclaim our dignity and humanity as people of African ancestry.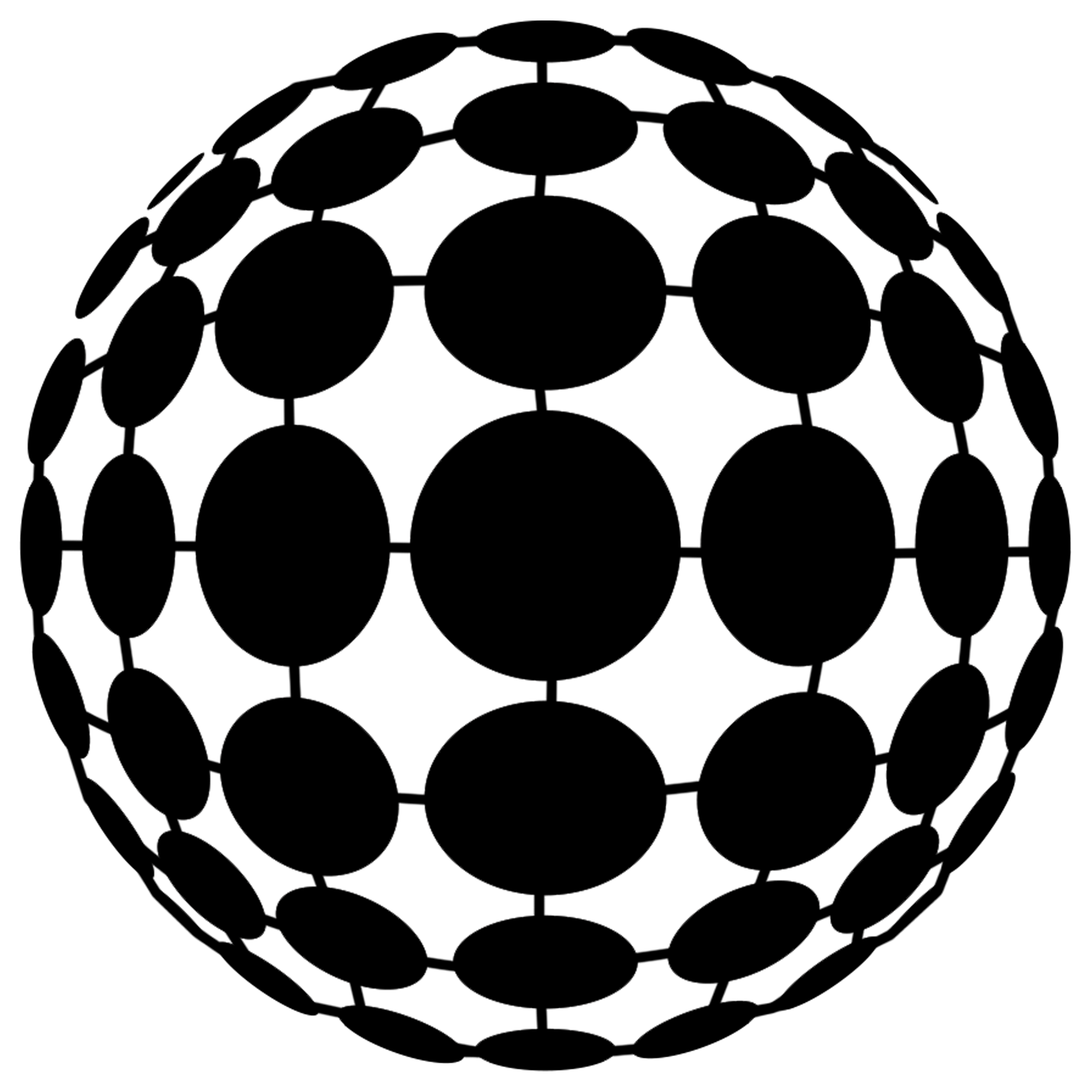 https://www.youtube.com/watch?v=6dp6Ly7nZWk
Meet Our Founder, Enola Aird

Our
Board of Directors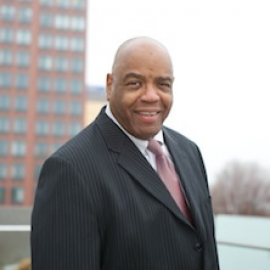 Dr. Leon Bailey, Jr., M.P.A, DMIN, is the Senior Vice President for Human Resources and Organizational Culture for The Community Foundation for Greater New Haven.
He has a record of starting and directing innovative community-based programs, including forming the first Family Planning Clinic for men and developing a community-based alternative to incarceration for children, in New Jersey.
Bailey was a partner in the optical industry with the franchising chain American Vision Centers and served as Vice President of Franchising. He developed operational processes that led to this company's success and ultimate sale. American Vision Centers acquired regional chains across the country and converted the stores into owner-operated franchises. The growth of this company led to being purchased by Pearl Vision Centers.
Before joining The Community Foundation, Bailey was Vice President of Human Resources for Dianon Systems in Stratford, an anatomical laboratory specializing in cancer diagnosis. At the height of Dianon's growth, there were 3,000 employees nationally.
Bailey holds a Bachelor of Science from Rutgers University in Psychology, a Masters in Public Administration from New York University, a Masters of Divinity, and a Doctorate of Ministry from New York Theological Seminary.
Dr. Bailey serves on CHN's Executive Committee.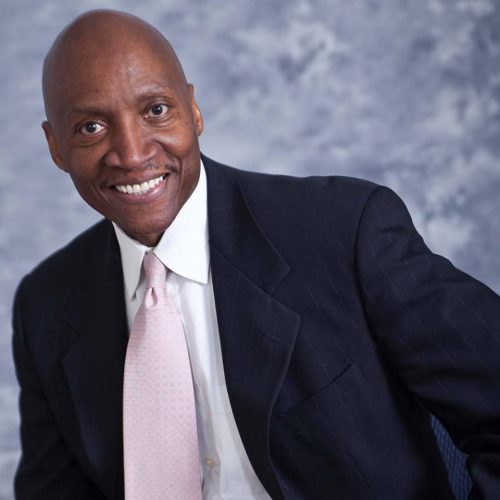 Larry Duncan is a LIMHP, LADC, LPC credentialed Behavioral Health Services professional that has been in the field for more than 30 years. He has hosted many local workshops and training for other professionals on various mental health, substance abuse, and criminogenic topics. His work in private practice, corrections, and residential treatment settings provide him a wealth of experiences to draw from during the courses he presents. He's a certified trainer for The Training Addictions Professionals (TAP) program and has conducted training for probation personnel and private organizations as well. As an adjunct Instructor, he teaches human services courses regularly through Grace University and Metropolitan Community College.
He's an Ordained Minister and is presently the Operations Director for CenterPointe's Campus for Hope, here in Omaha, Nebraska. Larry is presently the Senior Director for Charles Drew Health Center's Behavioral Health Services Department here in Omaha, NE. He holds a Master's Degree in Human Relations from the University of Oklahoma. He's licensed by the State of Nebraska as an Independent Mental Health Practitioner, Alcohol/Drug Counselor and Professional Counselor. Additionally, He's an Ordained Elder.
Larry is an adjunct professor at the Metropolitan Community College and has been an adjunct instructor with Grace University in Omaha, Nebraska. He has been a featured trainer for Nebraska's Training Addiction Professionals (TAP) Program. His background includes a career in the United States Air Force as a Counselor, Manager, Director, and Educator. He has designed programs and educational curriculums for Adult Personal Growth and Development, Substance Abuse Programs, and Adolescent/Family Education Courses.
As a board member for the Community Healing Network (CHN); he's a certified trainer of facilitators for CHN's Emotional Emancipation Circles. Elder Duncan has many years of experience helping others heal as a Minister and a Credentialed Behavioral Health Care Professional. His work derives from his sense of personal purpose and divine calling. He has worked in concert with schools, churches, government institutions, corporations, and non-profit agencies to create a program for positive community change. As a true Leader, Visionary, Teacher, Counselor, and Entrepreneur he continues to serve the least among us.
Larry is the father of two beautiful adult daughters; LaRita and MarLa. He's also the grandfather of three; twins Lailend & Lailyah, and Torique.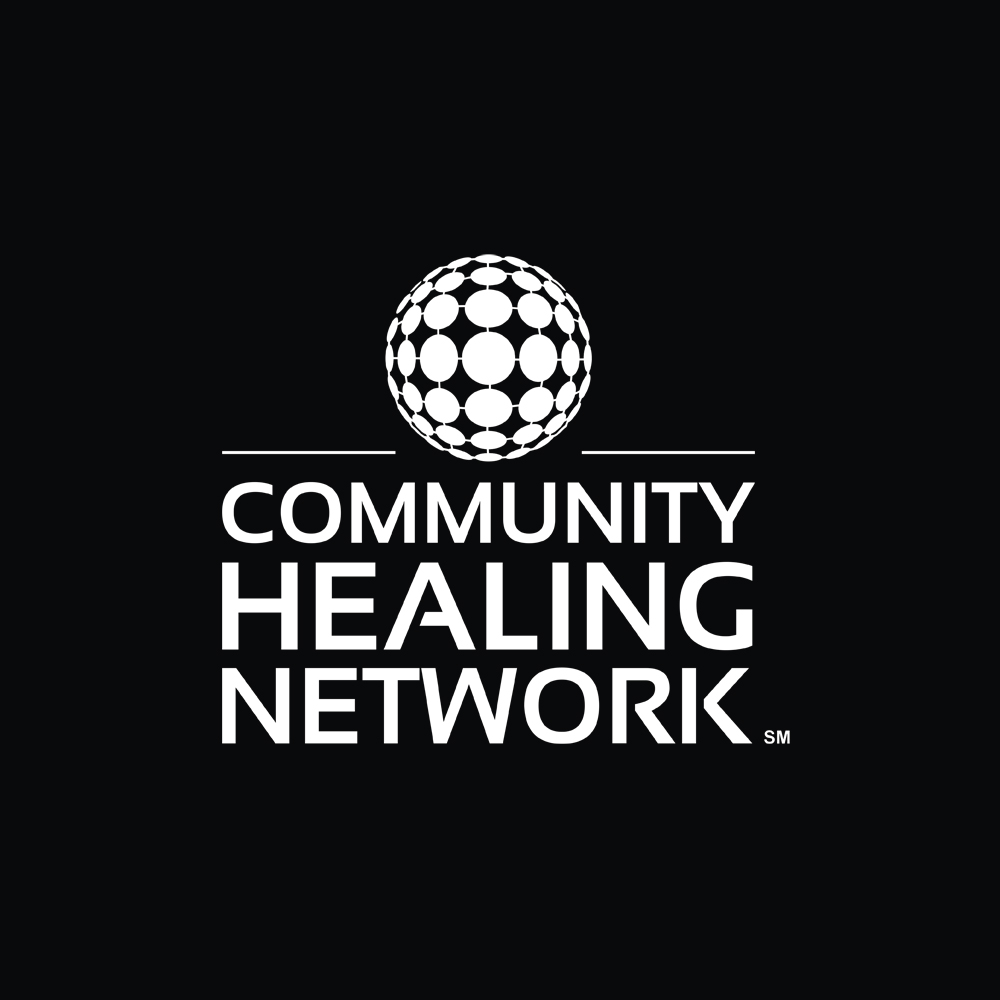 Alfred R. Jarvis is Associate General Counsel and Assistant Secretary for Anthem Blue Cross and Blue Shield.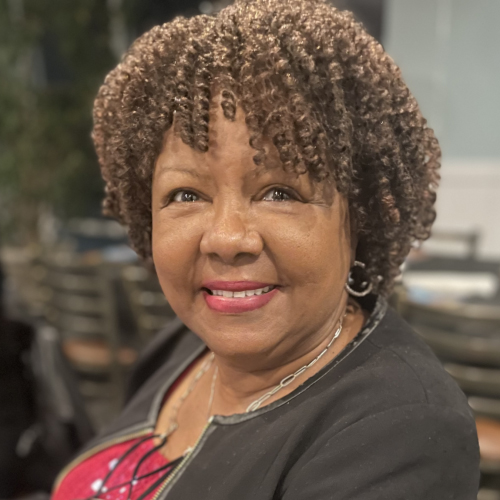 Jacquelyn Mayo was born in Kingstree, SC to sharecroppers and domestic workers. At an early age of 10, her family relocated to New Haven, Connecticut for better opportunities. Being the second oldest of thirteen, she quickly understood her role in the family to support emotional and financial stability. She learned early on that "Every problem is an opportunity, only you have to recognize it."
As a teen mother her role expanded and she worked to secure her education and financial future graduating from Southern Connecticut State University with a Bachelor of Art in Speech Communications in 1976. Several years later she pursued additional education in Labor and Employee Relations at University of New Haven and Cornell University. She received her Human Resource Certification from Society for Human Resource Management (SHRM) in 1999.
Jacquelyn retired from AT&T with over 43 years of telecommunications experience as Assistant Vice President Human Resources for AT&T Business Marketing Advanced Business Solutions supporting worldwide initiatives. Her role at AT&T and Southern New England Telecommunications includes strategic roles in Compensation, Contract Negotiations, Marketing, Small Business Sales & Planning and Operations. Her role not only resided in the state of Connecticut but included assignments in Seattle, Washington and Dallas, Texas.
Jacquelyn has been an active member of Tau Xi Omega Chapter of Alpha Kappa Alpha Sorority Incorporated for almost 20 years supporting all initiatives as they give service to all mankind.
Jacquelyn now resides in Tyrone Georgia to be near her family. She is the mother of four; late son Derreck, daughter-in-law Monique, daughter Markita, sons Jermaine and Justin. She is the grandmother of seven; Deziree, JaeLynn, Kevin, DeAntae, Litrell, Markus and Justin Jr.
Jacqueline Randolph is a native of Richmond, Virginia. She graduated from Albright College with a double major in Biology and Chemistry and then received a Masters Degree in Microbiology from Howard University.
Ms. Randolph was employed by Bristol-Myers Squibb Pharmaceutical Company and retired as Associate Director of Operations in Clinical Cancer Research after over thirty-seven years with the company. In that capacity, she directed and managed clinical oncology studies throughout the world traveling to Australia, Canada, Europe, Mexico, and South America as well as to major Cancer Centers in the United States. Her clinical research studies involved comparative and combination modalities of surgery, radiation and chemotherapy. She played a major role in the development and FDA approval of several ethical drugs for the treatment of lung, colorectal and breast cancers.
While working for Bristol-Myers Squibb, she earned an Executive MBA from the University of New Haven and received advanced training in Management from the London School of Business. She also completed a Hospital Residency Program in Medical Oncology at Upstate Medical Center in Syracuse, New York.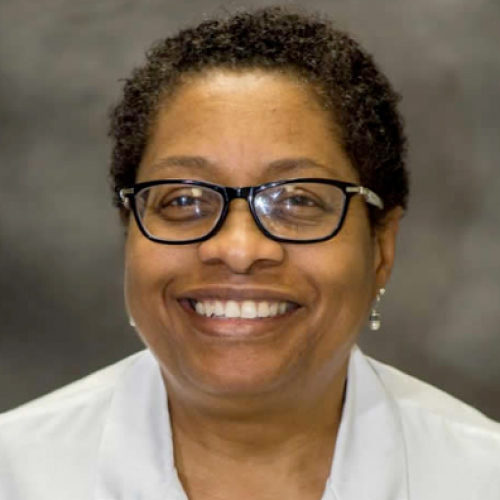 Dr. Natalie Roche received her Baccalaureate degree in Biology from Barnard College, and Doctor of Medicine degree from Mt. Sinai School of Medicine, both in New York. She completed her residency in Obstetrics at Beth Israel Medical Center in New York City in 1984.
Dr. Roche began her career as a clinical instructor of Obstetrics and Gynecology at Yale University 1984-85, and subsequently became an Assistant Professor at Charles Drew University School of Medicine and Science in Los Angeles. She served as an attending physician at King/Drew Medical Center, as well as the Medical Director of the Women's Health Care Team, part of the Public Health Programs in Los Angeles. In 1987, Dr. Roche came back to the East Coast as an Attending physician at the Hospital of St. Raphael's Obstetrics, Gynecology Department in New Haven, CT. From 1988 to 2000, she worked in the Department of Obstetrics and Gynecology at Beth Israel Medical Center in New York City. During her tenure at Beth Israel, Dr. Roche served in a variety of roles including physician in charge of ambulatory Ob/Gyn, obstetrics service and gynecology service. She became Associate Chairperson of Ob/Gyn in 1991 and subsequently became Associate Medical Director of the Philipp's ambulatory care center. From 1991 to 2000, Dr. Roche was Assistant Professor of Obstetrics and Gynecology at Albert Einstein School of Medicine in New York.
In 2000, Dr. Roche became the Attending Physician at University Hospital's Department of Obstetrics and Gynecology in Newark and Assistant Professor of Obstetrics and Gynecology at UMDNJ New Jersey Medical School. She is currently Director of Gynecology Services and Family Planning Services at University Hospital. Dr. Roche provides Gynecology services to infectious disease patients, pediatric patients, and patients with mental and physical disabilities. She also provides addiction medicine services to obstetrical and gynecological patients.
Dr. Roche is presently an associate professor in the Department of Obstetrics, Gynecology and Women's Health at the Rutgers New Jersey Medical School. She is also the Director of the Generalist Division in the Department of Obstetrics and Gynecology.
Dr. Roche is Board Certified in Obstetrics and Gynecology, Addiction Medicine by ASAM.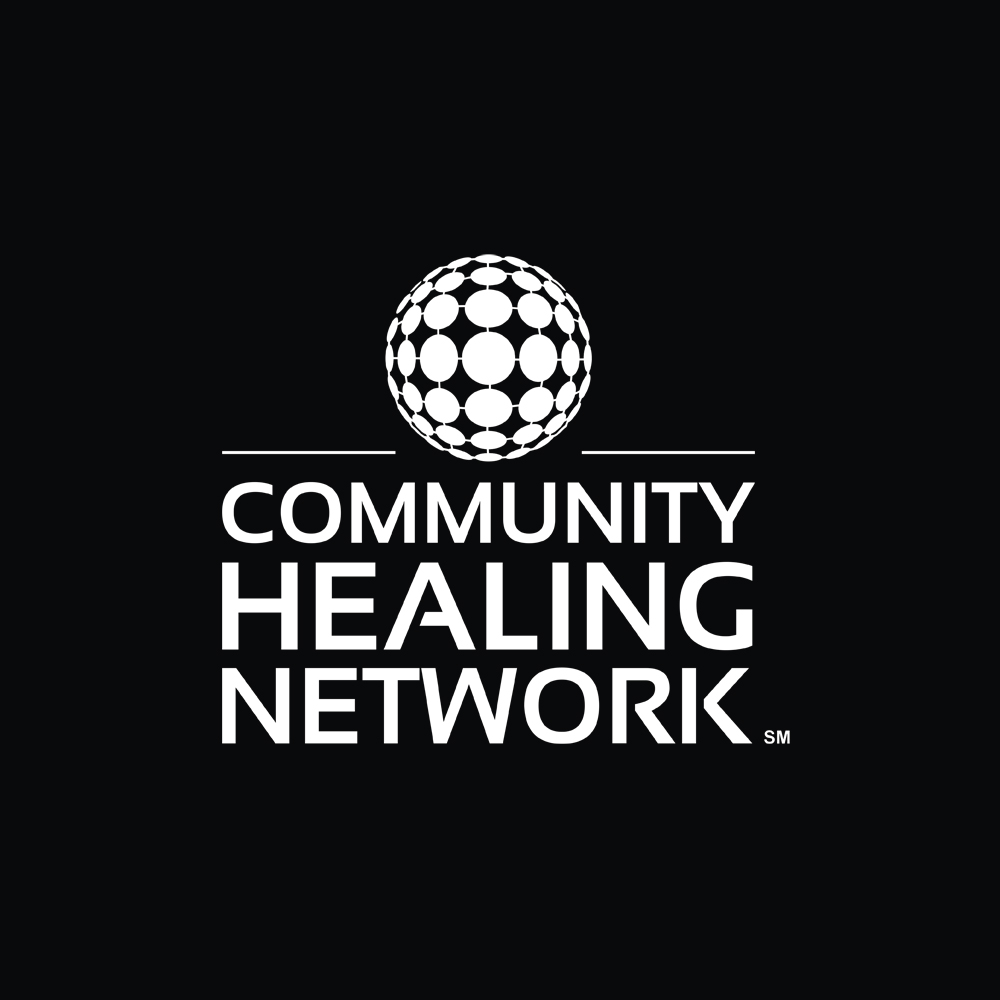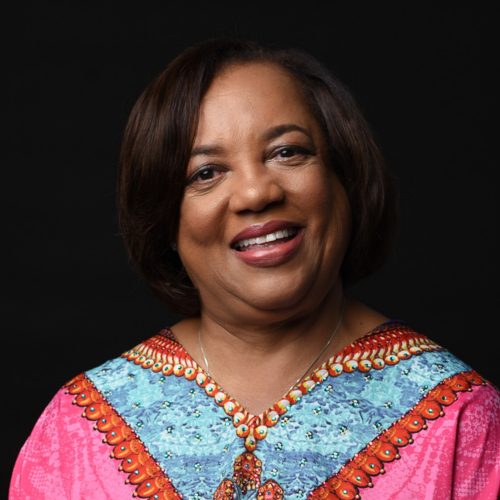 "To be in a room sharing our history, aspirations, and commonality with brothers and sisters of African descent from across the globe is totally awesome. Through CHN, I now understand both the cause and effect of our history. I am even more proud of us as a people for what we have overcome and our resilience."
Diane Young Turner is a retired Human Resources Administrator of 37 years at Yale university. She obtained her undergraduate degree from Grambling State University and a graduate degree from SUNY Albany, New York. Diane has served on numerous boards and civic organizations including United Way of Greater New Haven, the Arts Council of Greater New Haven, and Women's Health Research at Yale. She is an active member of her church and her service includes the Deacon Board and the church's nonprofit, Inextricably Bound, Inc. Diane has served on CHN's Board for three years. She and her husband reside in Hamden, CT.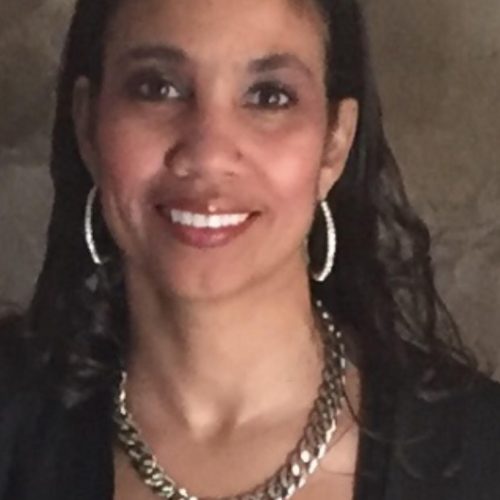 Kelly E. Mero, Ph.D. has worked with children throughout her entire career. She worked in various positions at New Haven Public Schools for 13 years helping to decrease truancy, manage disruptive behavior, increase academic scores, and support students' non-academic needs. After New Haven Public Schools, she managed a juvenile parole program in Hartford at Catholic Charities. Dr. Mero currently works as an Education Consultant with the Connecticut State Department of Education. She is involved in work focused on academic advancement, diversity, equity, inclusion, race, rigor, and school development for the state's magnet schools.
Dr. Mero is a life-long resident of New Haven. She credits her father, Harrison Mero, with instilling community engagement in her. She currently organizes an annual Juneteenth event in the Elm City that focuses on families and fun in a festival that includes community resource tables that provide information on education, employment opportunities, financial health, housing, mental and physical health, and social intelligence with the goal of building a stronger community.
Dr. Mero has a deep desire to help people – family, friends, and strangers. She has three adult sons whom she is especially proud of and she is enthusiastic about keeping up with her toddler grandson. She is fond of creative projects, loves to laugh, and is currently learning to increase her capacity of using the laptop!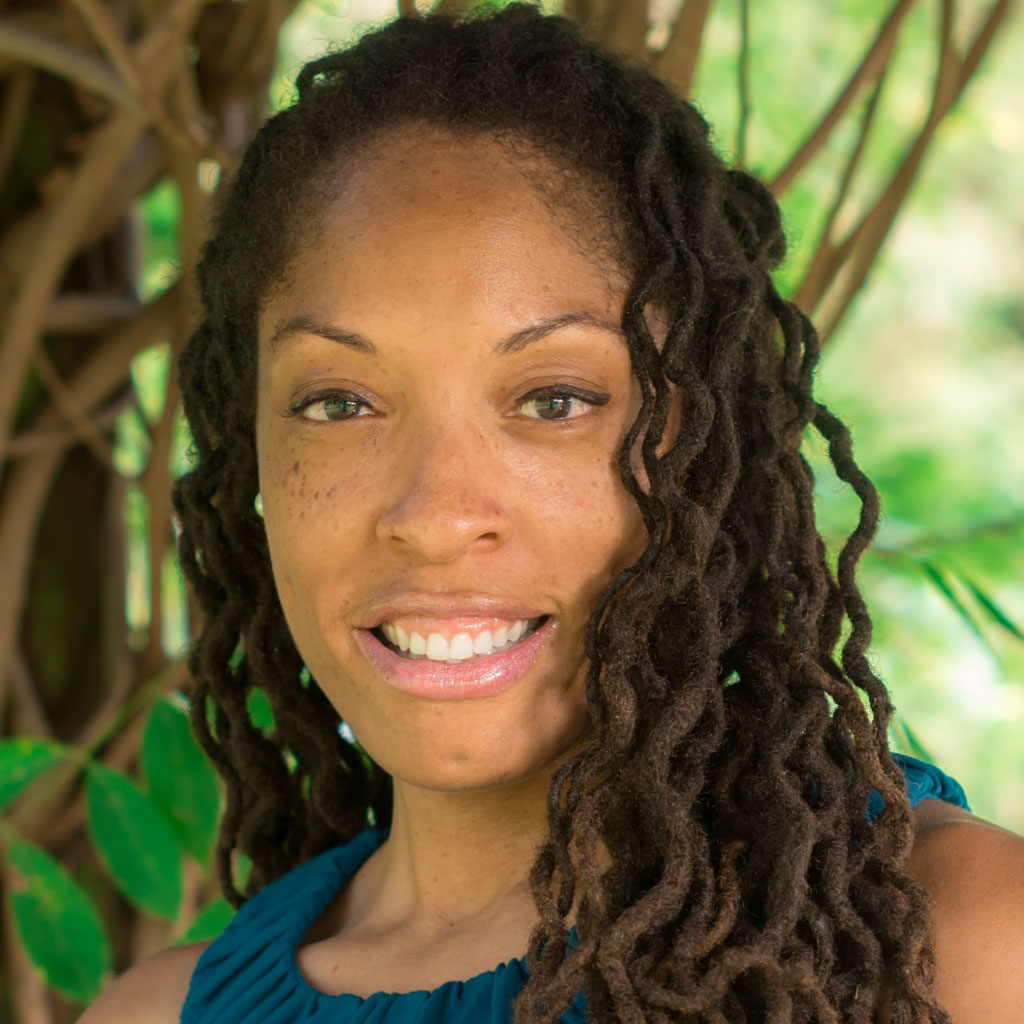 With over 20 years of service and experience in the field of women's health ranging from birth doula to obstetrics/gynecology and reproductive endocrinology/infertility including acupuncture and Chinese herbal medicine, Dr. Laurena White is a disruptor. As the managing director of The Eudaimonia Center, an integrative reproductive medicine and women's health oasis, she lead a team that facilitates the health, wellness, and healing of complex women's health challenges including but not limited to uterine fibroids, endometriosis, polycystic ovarian syndrome, chronic fatigue syndrome, fibromyalgia, and fertility challenges without the use of unnecessary pharmaceutical drugs (including synthetic hormones) and fruitlessly invasive surgical interventions. In a country whose healthcare system falls woefully short of addressing the comprehensive needs of "the least of these", namely Black women and their children, Dr. White aimed to revolutionize the industry one healing experience at a time by being fertile ground in a barren land. She has reimagined what comprehensive women's healthcare could and should be. As a result, she integrated her practice by forming a synergistic flow between conventional medicine and traditional medicine modalities so the care women receive is not only transformative, it's also restorative.
Dr. White brings with her a novel and comprehensive approach to whole-person health, wellness, and healing, one that has empowered individuals and communities alike. As Community Healing Network steps into the next phase of its journey, her knowledge, gifts, abilities, and experiences will be a tremendous asset.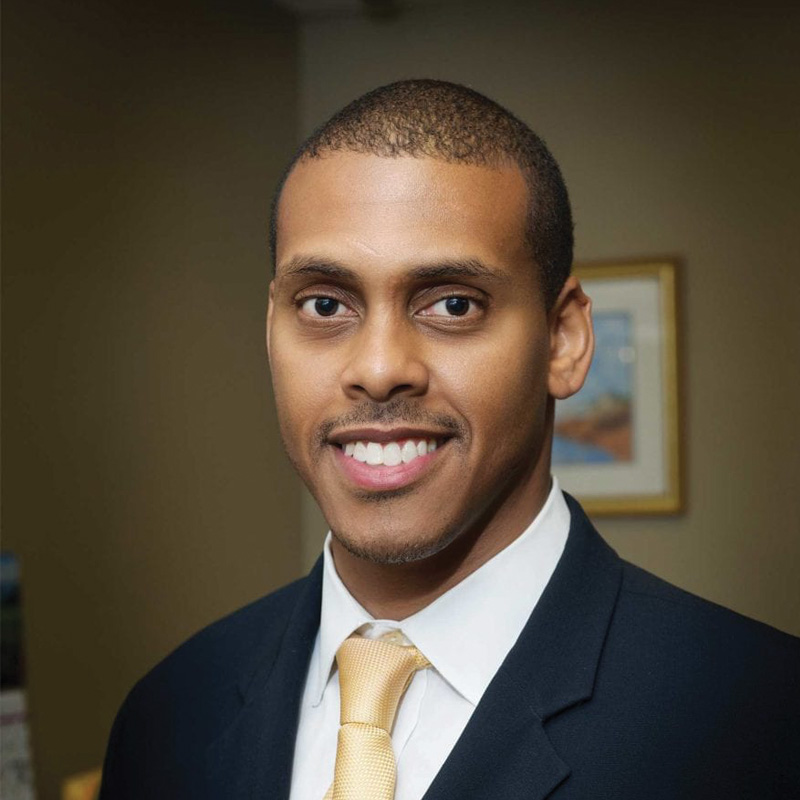 We thank Dr. John Lloyd for his invaluable contributions to Community Healing Network during his 12-month tenure. Dr. Lloyd's efforts scaffolded CHN to greater heights as an organization and global movement for Black people. You may contact John at agileconsulting-llc.com to inquire about his organizational consulting services.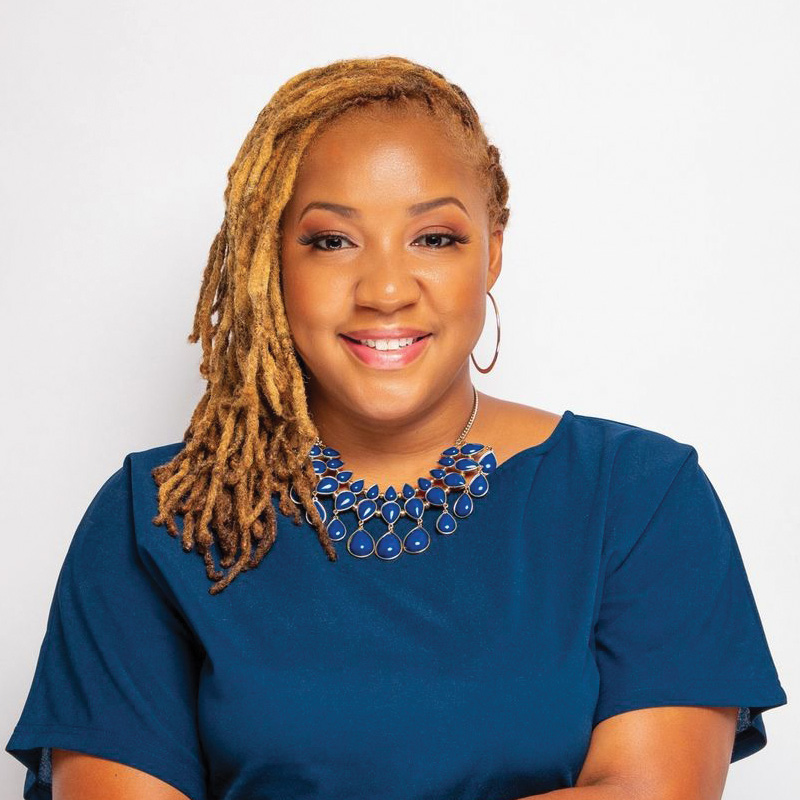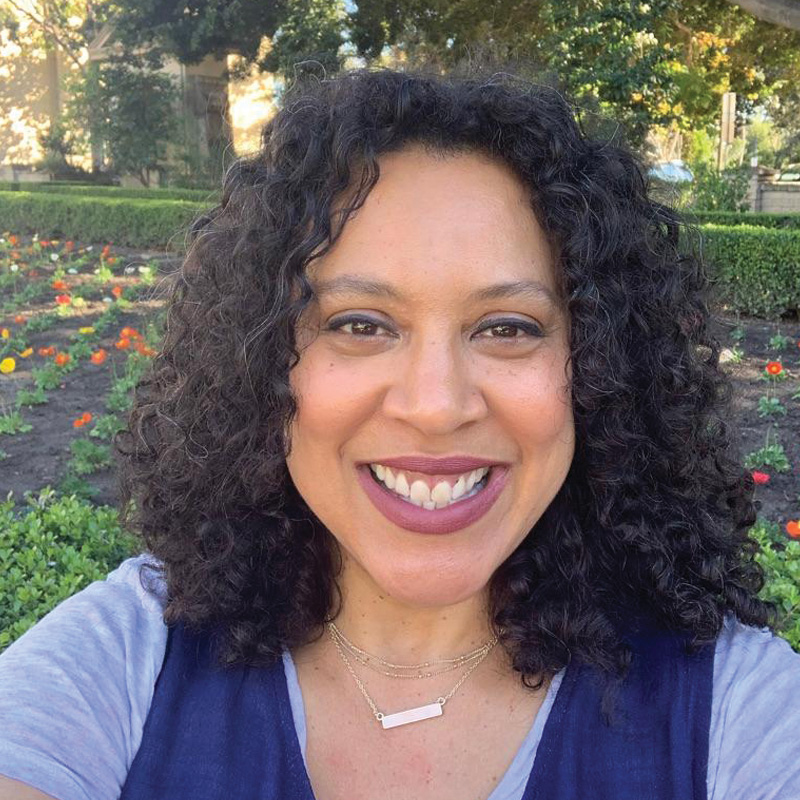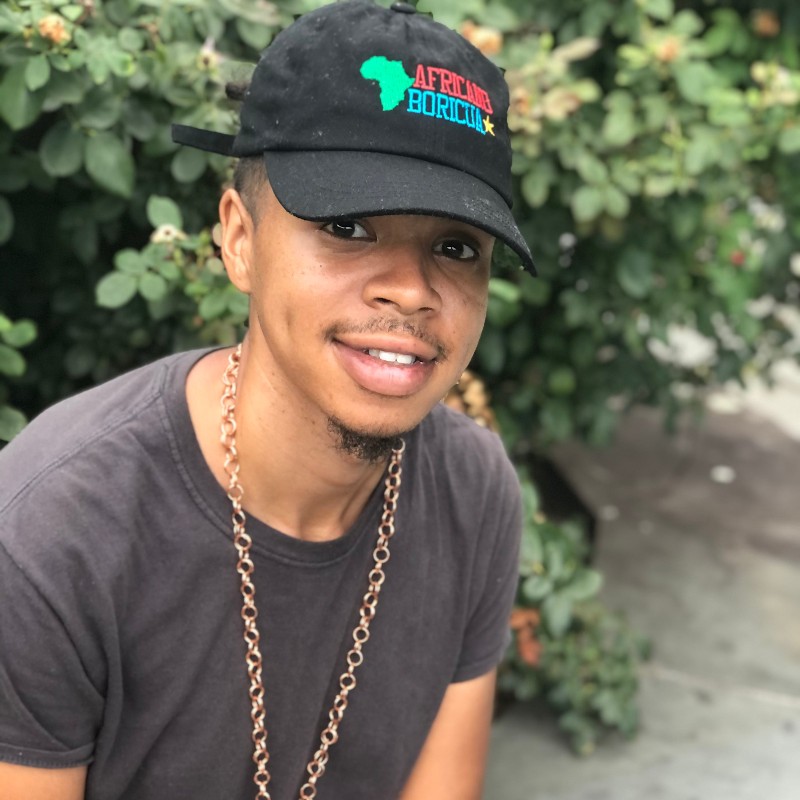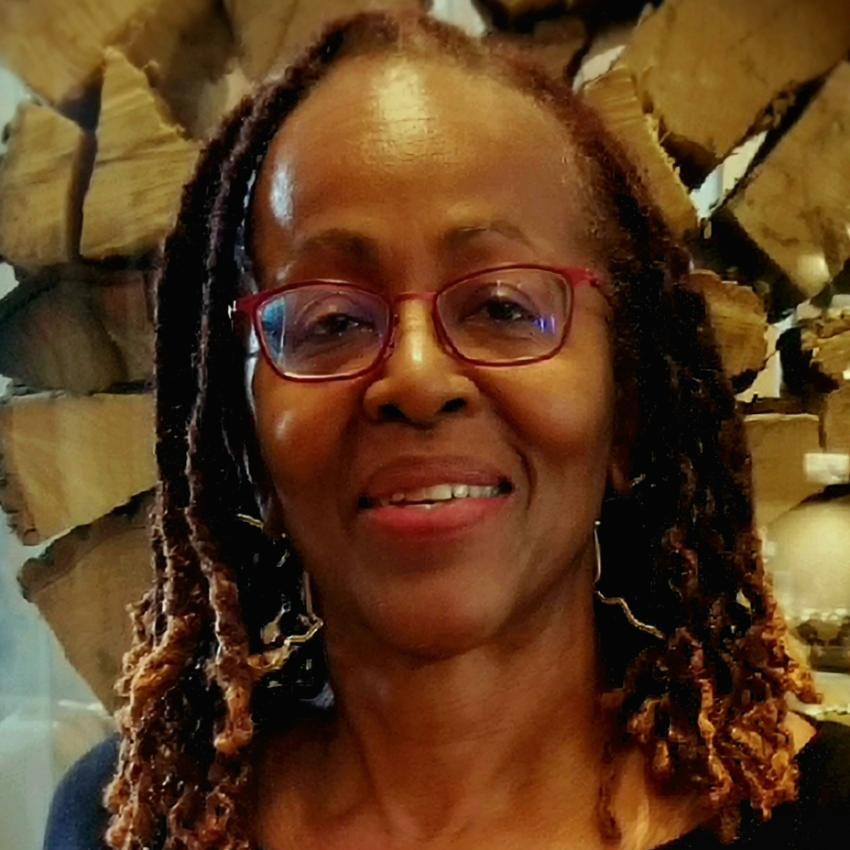 I'm excited to join the CHN family as a part-time digital media intern. I'm a certified EEC℠ facilitator, a grandmother, a retired educator, with a M.ED in Curriculum and Instruction, a Bachelor of Science in Information Technology, and a new diploma in digital media production. I'm focused on the practice of health and wellness, and community activism.
I learned about CHN in 2017, when I participated in my first EEC℠ after, a bit skeptically, researching the organization. That EEC℠ so strongly resonated with me, that I became an advocate of the process. When the Covid pandemic forced the EEC℠ onto Zoom, I witnessed the power of the virtual space, and wanted to play a part in furthering our community health and wellness, as well as my own, by supporting CHN, and the EEC℠ process. I converted the 7 Keys into PowerPoint slides, and embraced the online platform.
When participating in EECs℠, there is a Key that asks us to gauge our progress in adding more purpose to our daily activities and decisions. That key also asks that we examine the extent to which our behaviors align with our values. That Key always triggered in me, a persistent inner nudge emanating from gifts and talents still waiting to be activated. In 2022, I asked myself. "If not now…when?" And so now, here I am.
I needed an internship and decided to reach into the diaspora for that opportunity. "The collective/community (truly) is the basis for what is good, normal, and right about us." I'm abundantly blessed that CHN reached back when I reached out seeking a part-time internship. Embracing the principle of reciprocity expressed in Ma'at, I value this opportunity to learn while serving.